Summary
Current Position: Governor since 2016
Affiliation: Republican
Former Position(s): Tech Entrepeneur from 1983 – 2007
Featured Quote: 
Preliminary figures show our 2019-21 state budget exceeded expectations with a $1B positive balance, nearly $320M more than projected. These robust revenues speak to the strength of ND's economy and our conservative approach to forecasting and budgeting.
Featured Video: 
The Future Belongs to the Courageously Curious | Doug Burgum | TEDxFargo
Source: Wikipedia
News
Gov. Doug Burgum has outlined his proposals to spend the $1 billion in federal money from the American Rescue Plan Act.
And he also wants to spend some money from the ending fund balance – the money the state has in the bank after the last two year budget period ended.
"We're calling this plan 'Accelerate ND," Burgum told reporters at the Capitol. "We have an unprecedented opportunity to make major investments in our state right now."
Burgum told reporters – of the $1 billion in ARPA money, $423 million has already been called for. And with the $697 million unencumbered, he proposes using it for workforce and economic development, infrastructure and capital improvements, emergency response, health care and other services.
Burgum is also proposing using part of the general fund balance to give income tax relief to North Dakotans – up to $500 per year for the next two years.
BISMARCK, N.D. (KVRR/KFGO) – North Dakota Gov. Doug Burgum says he no plans to order state employees to receive a COVID-19 vaccination.
"We're going to keep focusing on education, not mandates.  The mandates seem to have a bad reaction in our state.  They probably work somewhere, here they probably have the reverse effect" Burgum said.
The latest CDC figures show a vaccination rate in the state of slightly over 41%.  Nearly 314,000 people are fully vaccinated.
Burgum says he's hoping that FDA approval of the Pfizer vaccine will encourage more people to get their shots.
Burgum says the pandemic has turned into a political debate and says he'd expect resistance if he were to impose a vaccine requirement for state workers.
i
News from Governor Doug Burgum
Twitter
About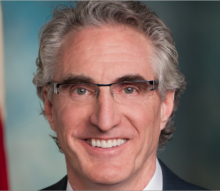 Source: Government page
Doug Burgum took office as the 33rd governor of North Dakota on December 15, 2016.  Doug brings a business leader's approach to diversifying the economy, creating 21st century jobs, and revitalizing our main streets.
Burgum's small-town upbringing and agricultural roots laid the foundation for his shared values of respect for the past, gratitude for the present and inspiration for the future.
Driven by a strong belief in North Dakota's people and a powerful dream, he returned to his home state and helped lead Great Plains Software from a small startup company in 1983 into an award-winning tech firm that employed thousands of team members from more than 220 cities across North Dakota.
Burgum led Great Plains as CEO through its initial public offering in 1997 and acquisition by Microsoft Corp. in 2001. He remained at Microsoft as senior vice president through 2007, helping the company stake a leading position in the global business applications software industry.
In 2006, Burgum reaffirmed his passion for North Dakota by founding Kilbourne Group, a real estate development firm committed to creating smart, healthy cities through vibrant downtowns. The company's substantial impact on revitalizing downtown Fargo inspired his Main Street Initiative.
In 2008, Burgum co-founded Arthur Ventures, a venture capital firm that invests in ambitious, mission-driven software companies. The success of those people and businesses guided by Burgum's leadership and inspiration has created billions of dollars of shareholder wealth and thousands of jobs.
In 2009, then-Gov. John Hoeven awarded Burgum the Theodore Roosevelt Rough Rider Award, North Dakota's highest citizen honor. The award recognized Burgum for his business leadership and numerous philanthropic efforts, including the Doug Burgum Family Fund, which focuses its charitable giving on youth and education.
Born August 1, 1956, Burgum grew up in Arthur, N.D. He has maintained his commitment and connection to his roots through family farm partnerships, by serving as a member for Arthur Companies, Inc., a diversified agribusiness company founded by his grandparents in 1906, and through a ranching partnership in the Badlands of western North Dakota.
Burgum graduated with a bachelor's degree in university studies from North Dakota State University in 1978. He earned a master's of business administration from the Stanford University Graduate School of Business in 1980.
He was elected governor on Nov. 8, 2016, in his first run for political office.
Burgum is married to Kathryn Helgaas Burgum and has two sons, Joe and Tom, and a daughter, Jesse.
Office
Office of Governor, State of North Dakota
600 East Boulevard Avenue Bismarck, ND 58505-0100
Phone: 701.328.2200 Fax: 701.328.2205
Experience
Work Experience
CEO
Great Plains Software
Senior Vice President
Microsoft Business Solutions Group
2001 to 2007
Founder
Arthur Ventures
Education
Personal
Birth Year: 1956
Place of Birth: Arthur, ND
Gender: Male
Race(s): Caucasian
Spouse: Kathryn Helgaas
Children: Jesse Burgum, Joe Burgum, Tom Burgum
Contact
Email:
Offices
Office of Governor
600 East Boulevard Avenue
Bismarck ND, 58505-0001
Phone: (701) 328-2200
Fax: (701) 328-2205
Web
Government Page, Campaign Site, Twitter, Facebook, Campaign Site, Wikipedia
Politics
Source: none
Campaign Finance
Voting Record
VoteSmart – National Key Votes & Ratings
Search
Wikipedia Entry
Douglas James Burgum (born August 1, 1956) is an American entrepreneur and politician serving as the 33rd and current governor of North Dakota since 2016. He is a member of the Republican Party.[1]
Burgum joined Great Plains Software in 1983 and became its president in 1984. He sold the company to Microsoft for $1.1 billion in 2001. At Microsoft, he became the head of Microsoft Business Solutions. He began serving as chairman of the board for Atlassian in 2012. He also served on the board for SuccessFactors starting in 2007 and as chairman from 2010 to 2012. Burgum is the founder of Kilbourne Group, a Fargo-based real-estate development firm, as well as a co-founder of Arthur Ventures.
In 2016 Burgum announced his intention to run for the governorship of North Dakota as a Republican. With no formal political experience and despite losing the state party's endorsement to longtime Attorney General Wayne Stenehjem at the party convention in April, Burgum defeated Stenehjem in the primary election to claim the Republican nomination. He faced Democrat Marvin Nelson and Libertarian Marty Riske in the November general election; he won with over 75% of the vote. He was reelected in 2020 with 66% of the vote.[2]
Early life and education
Burgum was born on August 1, 1956 in Arthur, North Dakota, where his grandfather had founded a grain elevator in 1906.[3] He is the son of Katherine (Kilbourne) and Joseph Boyd Burgum.[4][5] He attended North Dakota State University (NDSU) to earn his undergraduate degree in 1978. During his senior year at NDSU, he applied to the Stanford Graduate School of Business. He also started a chimney-sweeping business. "The newspaper wrote a story about me as a chimney sweep", he later recalled; it "ran a photo of me sitting on top of an icy chimney in below-freezing weather in Fargo. The story made the AP wire service. I was later told it caused quite a stir in the Stanford admissions office: 'Hey, there's a chimney sweep from North Dakota who's applied.'"[6]
He was accepted to study business at Stanford. While there, he befriended Steve Ballmer, who would later be CEO of Microsoft. During his last year at Stanford, Burgum "spent the whole final quarter on a project team with Ballmer."[6] He received his MBA from Stanford University Graduate School of Business in 1980. He later received honorary doctorates from North Dakota State[7] in 2000 and from the University of Mary in 2006.[8]
Executive career
Early career
Following his graduation from Stanford GSB, Burgum moved to Chicago to become a consultant with McKinsey & Company. Soon afterward he mortgaged $250,000 of farmland to provide the seed capital for accounting software company Great Plains Software in Fargo, North Dakota.[3] He joined the company in 1983 and became its president in 1984 after leading a small investment group composed of family members in buying out the rest of the company.
Great Plains Software
During the 1980s, Fortune magazine often ranked Great Plains among the top 100 companies to work for in the United States. Burgum grew the company to about 250 employees by 1989 and led the company to about $300 million in annual sales and a 1997 IPO, after using the Internet to help it expand beyond North Dakota.[9] In 2001 he sold Great Plains Software to Microsoft for $1.1 billion.[10] Burgum has said he built the company in Fargo because of its proximity to North Dakota State University, in order to employ its stream of engineering students.[11]
Microsoft
After the sale, Burgum was named Senior Vice President of Microsoft Business Solutions Group,[8][12] the offshoot created from merging Great Plains into the corporation.[7] He stayed with Microsoft until 2007 and was responsible for making enterprise apps a priority for Microsoft during this tenure.[13] Satya Nadella, current CEO of Microsoft, has credited Burgum with "inspiring him to find the soul of Microsoft".[14]
Board work
Burgum has served on the advisory board for Stanford Graduate School of Business[8] and was on the board of SuccessFactors during the 2000s, becoming its chairman from 2007 till the 2011 sale of the company to SAP. In 2012 he became the first chairman of the board for Atlassian, after it expanded from its initial board of three members (none of whom served as the official chair).[15] During 2011 and 2014, he twice spent several months as the interim CEO of Intelligent InSites,[8] a company for which he has served as the executive chairman of the board since 2008.[16] That year he also became a member of Avalara's board of directors.[17]
Investment firms
Burgum is the founder of the Kilbourne Group, a real-estate development firm focused on Downtown Fargo.[18][19] In 2013 he created plans to build the tallest building in Fargo—a 23-story mixed-use building—to be named either Block 9 or Dakota Place.[20] The company has also advocated for a convention center to be built in Downtown Fargo.[21] It has acquired and renovated many Fargo properties, including the former St. Mark's Lutheran Church and the former Woodrow Wilson alternative high school.[22] Burgum co-founded Arthur Ventures, a venture capital company.[16] Several of the companies he has invested in are in Fargo.[10][23]
Philanthropy
Burgum supports philanthropic causes like the Plains Art Museum.[24] In 2001[25] he donated a refurbished school building he had acquired in 2000 to North Dakota State University. It was named Renaissance Hall and became home to the university's visual arts department, major components of the architecture and landscape architecture department and the Tri-College University office.[26] In 2008 Burgum started the Doug Burgum Family Fund, which focuses its charitable giving on youth, education and health.[8]
Governor of North Dakota
2016 election
In 2016, Burgum announced his intent to run for governor of North Dakota as a Republican. With no formal political experience, Burgum lost the state Republican party's gubernatorial endorsement contest to longtime Attorney General Wayne Stenehjem at the party convention in April. Nevertheless, he defeated Stenehjem handily in the primary election two months later to claim the nomination. Burgum faced Democrat Marvin Nelson and Libertarian Marty Riske in the November general election and won with over 75% of the vote.[2]
2020 election
Burgum ran for reelection in 2020. He was reelected with over 65% of the vote against veterinarian Shelley Lenz.[27][28]
Tenure
Burgum was sworn in as the 33rd governor of North Dakota on December 15, 2016, alongside running mate Brent Sanford, the 38th lieutenant governor of North Dakota.[29][30]
On November 12, 2021, Burgum signed into law legislation banning critical race theory from public school curricula.[31]
Uniquely among Republicans, Burgum has set a goal for North Dakota to become carbon-neutral by 2030. He plans to pursue this goal while maintaining a robust fossil fuel industry, through the use of carbon capture and storage technology to capture and sequester carbon dioxide in the state's geologic formations. He supports the use of carbon dioxide for enhanced oil recovery, the process by which carbon dioxide is injected into depleted oil fields to boost production. He also supports agricultural practices that store carbon in soil.[32] The announcement of the goal sparked $25 billion in private sector investment, according to remarks he made at the annual meeting of the North Dakota petroleum council.[33]
Political positions
Burgum supports the proposed Dakota Access Pipeline.[34]
In July 2020, Burgum called the 2020 Republican platform "divisive and divisional" on LGBT issues.[35][36]
Personal life
Burgum married his first wife, Karen Stoker, in 1991. They have three children and divorced in 2003.[37]
In 2016, Burgum married Kathryn Helgaas.
Electoral history
References
External links
Recent Elections
2016 Governor
| | | |
| --- | --- | --- |
| Doug Burgum and Brent Sanford (R) | 259,863 | 76.52% |
| Marvin Nelson and Joan Heckaman (D) | 65,855 | 19.39% |
| Marty Riske and Joshua Voytek (L) | 13,230 | 3.9% |
| Other (Write-in) | 653 | .19% |
| TOTAL | 339,601 | |
Source: Ballotpedia
Finances
BURGUM, DOUGLAS J has run in 1 race for public office, winning 1 of them. The candidate has raised a total of $1,853,081.
Source: Follow the Money
Voting Record
See: Vote Smart
Issues
Governance
"Anything being done simply because 'that's the way we have always done it' should be and must be rigorously and respectfully questioned. And no matter what, we must have the courage to admit that we can always do better."
– Governor Doug Burgum
Four Elements of Reinvention
Unification/Shared Services | Delivery of Service | Digital Transformation | Cultural Transformation
We have an opportunity to reinvent state government and embrace technology to hold down costs and build an economy and workforce for the 21st century.
These powerful technological forces are fueling an underlying change in our economy and will challenge all of our existing approaches, systems and institutions. Harnessing these forces can lead to lower costs and better outcomes in health care, education and infrastructure. And these areas are some of the biggest cost drivers of our state budget. To do that we need a culture in state government focused on the willingness to grow and change and leaders who will lead us through that change.
Fulfilled the administration's goal to use technology to boost transparency. The state Office of Management and Budget (OMB) completed a major upgrade to the transparency section of its website, creating a more user-friendly experience for citizens searching for budget data, vendor contracts, fund balances and other financial information about state government.
Fulfilled another pledge by taking several steps to improve the state's revenue forecasting system, making it more accurate and ensuring taxpayer resources are being used most efficiently.
Continued to drive a "work as one" culture in state government through human resources unification and streamlining HR policies; more robust leadership training and team member development opportunities; and greater cross-agency and cross-branch collaboration through regular XCL (Extended Cabinet Leadership) and JEL (Judicial, Executive, Legislative) meetings.
Supported the K-20W "Every Student, Every Class, Cyber Educated" initiative, a multi-faceted, comprehensive approach to computer science and cybersecurity education and workforce training. North Dakota will be the first state in the nation with integrated cybersecurity and computer science K-12 standards.
Launched Vision Zero as the state's primary traffic safety initiative with the state Department of Transportation, Highway Patrol and Department of Health. The goal of the comprehensive effort is to continually work toward zero motor vehicle fatalities and serious injuries on North Dakota roads.
Economy
Main Street Initiative
"To create a 21st century economy, we need to build on three pillars of economic success: a skilled workforce; smart, efficient infrastructure; and healthy, vibrant communities. By reinventing education, we will create a skilled workforce that matches the high-paying jobs of today and tomorrow. Utilizing our current infrastructure to its fullest potential, we can reduce the cost of local government and create vibrant, healthy cities."
– Governor Doug Burgum
Three Pillars Of Economic Success
A Skilled Workforce  |  Smart, Efficient Infrastructure  |  Healthy, Vibrant Communities
The Main Street Initiative will focus on utilizing existing infrastructure to its fullest potential to reduce costs and create vibrant, healthy cities. We will partner with city leaders from across the state to ensure they have the tools, programs and empowerment they need for smart, healthy growth.
The Main Street Initiative was built on a foundation of values: respect for the past, gratitude for the present, and inspiration for the future. By focusing our efforts on creating vibrant main streets with smart infrastructure, we will attract and retain a skilled workforce and realize our full potential as a state.
Progress Updates
Communities representing more than half a million North Dakotans are engaged in one or more of the Main Street Initiative's three pillars, exploring what they can do to build healthy, vibrant communities with smart, efficient infrastructure to attract a 21st century workforce. Participation continues to grow, with more than 60 communities large and small engaged in the initiative.
Launched the national award-winning Main Street Community Dashboard as well as the Main Street Community Leaders Peer Network to share best practices and promote learning on MSI-related topics.
Received the Workforce Development Council's recommendations for addressing our workforce shortage. Governor Burgum reestablished the Council and commissioned the report in 2017, and the report is the culmination of 11 months of intense work by Council members. The report lays out options to address North Dakota's workforce development and shortage problems, including recommendations such as lowering barriers to unemployment and developing programs to help them earn gainful employment. The full report can be found here.
Expanded community development programs aimed at improving main streets, public facilities and services. More than $2.3 million in funds were made available for these programs with the aid of the North Dakota Department of Commerce. At least $500,000 will be used to support the Main Street Initiative by promoting livable communities, addressing unmet community development needs and promoting activities that enhance local economic development efforts. More information on the Governor's Fund for community Development is available here.
Hosted, with the North Dakota Department of Commerce, the first-ever Main Street ND Summit at the Bismarck Event Center, welcoming more than 650 community members, students and state team members. Attendees learned about strategies and resources to address the three pillars of the Main Street Initiative. A second Main Street ND Summit is planned for October 2019.
Education
"We can't prepare our kids for the 21st century using a 19th-century model."
– Governor Doug Burgum
Opportunities in Education
Innovation | Governance
With nearly all of the world's information now available for free online, educators, parents, businesses, community organizations and legislators must all play a role in transforming the education system.
It's not enough for students to do well on traditional measures. The challenge is how to equip them with the skills and mindsets they need to be creative problem solvers, effective communicators and informed, responsible citizens who are strong collaborators.
Received final reports from the governor's Innovative Education Task Force and the Task Force for Higher Education Governance, outlining recommendations to ensure North Dakota's education system is positioned to excel in the 21st century.
Hosted a statewide Hour of Code event, encouraging the development of computer science among North Dakota's students. While the Hour of Code event has occurred annually since 2013, North Dakota's participation in 2018 marked the first time that a state hosted a simultaneous Hour of Code between K-12 and higher-ed students across the state. More than 6,000 students participated at nearly 100 schools in North Dakota. The event was sponsored by the State of North Dakota, local education leaders and schools, and Microsoft.
Announced a 100-gigabit upgrade to the state network, placing North Dakota schools and government on the leading edge of internet connectivity and speed. This upgrade will be finished in 2019 and ensures that North Dakota will be the first state to achieve 1-gigabit connectivity in every school district. This increased connectivity will open avenues to innovation for every North Dakota school, enhancing educational methods and expanding opportunities for our students. The upgrade will represent anywhere from a two- to ten-times speed increase in capacity for K-12 schools.
Health Care
"We need to start treating addiction like the chronic disease that it is. By moving resources upstream, we will save lives and save money."
– Governor Doug Burgum
Continuum of Care
Prevention | Early Intervention | Treatment | Recovery
As drug addiction and overdoses take their toll on North Dakota families, the state must start treating addiction differently. Seventy-seven people died in North Dakota in 2016 from overdoses, and more than $260 million was spent in the past decade on new jails at the city, county and state levels.
Many of those in our system are there because of crimes rooted in addiction. Jail time without rehab is not a cure for addiction.
Created the Office of Recovery Reinvented through an executive order. This Office is tasked with promoting efforts to eliminate the shame and stigma surrounding addiction. Addiction destroys families and communities, affecting every area of life. North Dakota is taking responsibility and further methods to combat behavioral health issues across the state. The Office of Recovery Reinvented is a seven-member advisory committee, chaired by First Lady Kathryn Burgum, that is making a difference in the lives of many. More information is available at www.recoveryreinvented.com.
Launched the Youth Ending Stigma (YES) Challenge in partnership with the First Lady. The Challenge is designed to enable student-led initiatives and projects focused on eliminating social stigma surrounding behavioral health issues including addiction and mental health conditions. Student projects will be led from March through April of 2019. More information can be found here.
Hosted the first-ever Peer Support Day at the Capitol. The event saw behavioral health advocates, peer support specialists, individuals who have received peer support services, behavioral health and health care providers, state and local decision-makers and other interested individuals come together to discuss the approach and benefits of peer support and the role that it plays in recovery.
In partnership with the Department of Human Services' Behavioral Health Division, we are pursuing key strategies as part of our Behavioral Health Initiative: supporting the full continuum of care, embedding services close to home and people's natural supports to keep families together, and stop criminalizing behavioral health and divert criminal justice involvement.
Tribal Partnerships
"I pledge my administration to a fresh start in our relations with all tribal nations who live with and among us. Our goal is to understand each tribe's individual issues and circumstances so that we may move forward together."
– Governor Doug Burgum
Focus Areas for Partnership
Engage | Listen | Learn
Through the course of meeting with tribal leadership from every Native American tribe headquartered in the state — the Mandan Hidatsa Arikara Nation in New Town, the Turtle Mountain Band of Chippewa Indians in Belcourt, the Standing Rock Sioux Tribe in Fort Yates and Spirit Lake Nation in St. Michael — we continue to identify areas of opportunity for government-to-government collaboration. The issues range from water rights, taxes, emergency management and law enforcement to addiction, infrastructure, historic sites and tourism.
Collectively strengthening our tribal communities across North Dakota will happen when we genuinely engage, listen and learn about each tribe's individual challenges and opportunities.
Opened a first-of-its-kind conference on strengthening government-to-government partnerships between the State of North Dakota and tribal nations. Hosted by the North Dakota Indian Affairs Commission, more than 300 people attended the historic two-day conference in January, including tribal leaders, elders and other members, dozens of leaders and staff from various state agencies, state legislators and federal partners.
Held a second strengthening government-to-government partnerships conference in December. Burgum joined Chairman Mark Fox of the MHA Nation in signing a memorandum of understanding under which the state will recognize motor vehicle license plates and registrations issued by the MHA Nation to its enrolled members residing within its jurisdictional boundaries.
Laid the groundwork for tax revenue-sharing legislation through the work of the interim Tribal Taxation Issues Committee, which Gov. Burgum chaired and on which Lt. Gov. Sanford also served.