Summary
Current Position: Veterinarian, businesswoman, humanitarian
Affiliation: Democrat
Candidate: 2020 Governor
Over the past few weeks, we have all been learning about the importance of family, community, and having a government that works for all of us.  We are running because we believe that it's time for a new kind of leadership. Leadership that does not focus on the past or partisan ideology, but leadership that focuses on building bridges across the state, across the aisle, and across generations to make government work for all North Dakotans.
We believe by connecting with voters on the shared values of home grown prosperity – leading to investments in infrastructure, education, and health care; independence, community collaboration and the unique spirit of North Dakotans we can build a future where all of our communities thrive for generations to come.
Source: Campaign page
Twitter
About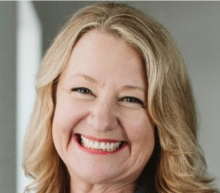 Source: Campaign page
Dr. Shelley is a veterinarian, businesswoman, humanitarian, and great-granddaughter to the original Nonpartisan Leaguers of 1915. She lives in Western North Dakota on land that her great-grandparents homesteaded. Dr. Shelley has a double degree in chemistry and biology, a Ph.D. in neuropharmacology, and a Doctorate of Veterinary Medicine. A past member and president of the Killdeer School Board, Dr. Shelley runs local and international economic development programs that focus on financial independence of the individual and the business; agricultural independence with an emphasis on soil health; and improving people's lives through community efforts.
Dr. Shelley's formula for success is: commitment to community, commitment to improving people's lives, and focusing on financial independence. This formula translates to cities, small towns, indigenous tribes, and rural communities. You can find evidence of her success in her international nonprofit organization, Sustainable Vets International, which focuses on creating local sustainable economies that bring resilience to communities in most underserved and politically unstable regions of the world.
Dr. Shelley's life has been shaped by consistently choosing to put service to others above enriching herself. Her dedication to community and her commitment to North Dakotans, along with her family's deep NPL roots, inspired her to run for Governor of North Dakota.
Dr. Shelley's deep scope of experience has prepared her to serve all North Dakotans. To put the needs of people first. To prioritize innovative solutions that work for everyone and connect everyone. To lead with the heart of service not politics. And to bring people together to find ways to move our state forward to be resilient, to support our small businesses, our farms, our industries, our workers, our families, and our communities, and to work to develop homegrown prosperity for all.
Dr. Shelley will be a strong advocate to protect our quality of life, our safe communities, and our history while also leveraging science, technology, and innovation to ensure a healthy future for our communities and our land for decades to come.
Web
Campaign Site, Twitter, YouTube, Facebook
Issues
Source: Campaign page
Our priorities for North Dakota
As your Governor and Lieutenant Governor, we will commit to working every day to create thriving communities through our Homegrown Prosperity Initiative. Investing in education, health care, infrastructure, and research leads to innovation by the people themselves, which brings economic diversification and will secure North Dakota's future. Focusing on North Dakotans' unique spirit of independence, pragmatic sensibilities, community collaboration, and deep sense of place, we can build a solid future where all of our people, our communities, and our land thrives for generations to come.
Governance
Efficient Government Working For All of Us
Our State Government must work for all North Dakotans, creating modern infrastructure and protecting our vital agricultural industry
Democracy
North Dakotans have a history of collaborating to decide how we want our state government to function – in 1914, the political movement of the Nonpartisan League (the NPL) formed to defend against outside interests and to help regular North Dakotans reclaim our democracy. We still have that drive and through collaborative decision-making and a clear vision for our state, we can achieve true Homegrown Prosperity as a vehicle for wider access to health care, better schools, and efficient infrastructure.
Economy
Economic Diversification and Innovation
Support for Small Businesses and Startups: We support initiatives for the development of entrepreneurial small business in rural and urban areas across North Dakota. Creating North Dakota's brand of homegrown prosperity with partnerships that lead to economic connections in coal and oil counties merging with our urban centers and back to our pastures. With local small business, each dollar multiplies within the community: $1 spent = $1.60 in the community because of the multiplier effect: you spend your dollar in the local business, we create jobs, we buy our local produce from farmers/ranchers, and when we are profitable we share/invest those profits back into our communities.
Investments in Research: Both basic and applied research must be prioritized for North Dakota to build its prosperity and prevent the brain-drain that happens when North Dakota does not value higher education and research.  The importance of basic research and higher education for generational prosperity within a society can never be underestimated nor underfunded.
Development of Public-Private Partnerships: Championing public-private partnerships to provide innovative solutions to economic challenges. For example, the creation of a regional mid-size animal processing facility in North Dakota. This will provide food security, new revenue streams for North Dakota livestock producers, bring new business, enable branding of North Dakota meat, provide access to farm-to-table homegrown food, and increase higher education research opportunities and vocational trades. Development of public-private partnerships to promote the creation of energy generation and transmission to our homes and beyond. Connecting all energy generation of fossil fuels, wind, geo-therm, solar while decarbonizing our atmosphere, improving our environment and synergizing with higher education research opportunities and vocational trades.
Protection of our Agriculture Industry
Our priorities to support North Dakota's Agriculture Industry are to protect the state from corporate farming and to provide food security – right now farmers are going broke. We will:
Protect our family farms by upholding North Dakota's current anti-Corporate farming law

Ensure that consumers have transparency in our food, with Country of Origin Labeling for meat products, and Truth in Labeling for all food.

Encourage the protection of crop diversity through research and development at our land grant university, combatting stem rust, promoting soil health, and utilizing a statewide Extension service.

Establishing additional state support for crop and pasture enhancement, promoting soil health, and conservation
"As a fifth generation family farmer, agriculture is a big part of my family's life. I will work diligently to keep North Dakota's farms in the hands of locals – and to fight against corporate farming." – Ben Vig
Education
Funding for public education is a primary responsibility of the state government. We need to design our educational systems to fit the lives and goals of North Dakota families. State government needs to work with families across the state to make sure they have access to the tools, resources, and support that they need to allow students to succeed. Specifically, we support:
Fair compensation for educators and educational support professionals' that is competitive at the regional and national levels

Safe schools: ensuring that educational institutions are safe places for educators, education support professionals, and students – including teaching and learning environments that are free from bullying and harassment

Non-traditional education: including vocational and technical programs, as well as support for ESL classes, educational opportunities, and job training for adult immigrants at all levels of education

Adequate funding for all of North Dakota's public educational institutions

Pre-K Education: allowing local school districts to offer approved Pre-K public school programs, with state assistance and coordination, along with universal early childhood education and the expansion of Head Start
Funding for higher education: we support equitable treatment of all State Higher Education Institutions in the funding formula, providing additional funding for institutions of higher education
Health Care
Access to Affordable, High Quality Health Care
We know that the affordability and access to high quality health care is a challenge faced by too many North Dakotans. We will prioritize:
The Affordable Care Act: Protecting access to the Affordable Care Act (ACA) and benefits like medicaid expansion and pre-existing conditions, and work to stop the Attorney General's lawsuit trying to dismantle North Dakotans' access to the Federal ACA benefits.
Comprehensive Coverage: Working with the Legislature to prioritize access to holistic preventative health care including nutrition, mental health, dentistry, vision, physical rehabilitation, senior and geriatric care, especially for rural communities.
North Dakota Health Insurance Co-Op: Developing of a North Dakota Health Insurance Co-op as an option for all North Dakotans to be able to access  health insurance and decrease health costs. We will work with the Insurance Commissioner's Office to champion opening access to local and out-of-state licensed professional professionals increasing access to telemedicine health availability in the privacy of your own home.
Infrastructure
Spearheading Innovations in Energy and Fuel Infrastructure
The North Dakota Energy Co-Op: Our vision is the North Dakota Energy Co-op which will not simply rely on extraction taxes for North Dakota Revenue but create new revenue sources and sustain North Dakota's transition to the future. We will transform the ND energy system to stabilize jobs, increase revenue from ND resources and protect our land, air, and water. This investment will decrease our reliance on taxes from any one sector to neutralize the effect of unstable industrial economic cycles within our communities.
Connecting Energy Infrastructures: Connect the economies and infrastructure of North Dakota's Oil/Gas/Coal, Wind, Solar, and Geo-therm with our environment, vocational trades, higher education, agriculture, and our communities. We will better protect North Dakota from outside forces affecting our towns and our way of life. Transforming all of North Dakota's energy systems will benefit all of our state's economies and our land. We will decarbonize electricity production, continue to provide base load electricity, and electrify our economy while giving our communities a bridge to the future.
Our Goals for the North Dakota Energy Co-Op Public-Private Partnership:
Create and maintain high-paying, stable jobs within our local communities

Prioritize ND's energy industries and agriculture industry

Contribute to mid-century global climate goals for atmospheric CO2

Provide infrastructure to improved oil extraction and captured natural gas
Provide 21st Century Infrastructure
Roads and Bridge Funding: Support a significant increase in funding for transportation infrastructure, ensuring that the four corners of North Dakota are connected with safe highways to transport our goods and our people.
Water Infrastructure: Ensure access to clean, safe drinking water for all North Dakotans.
Restore the Postal Service: Support our Congressional delegation doing all it can to restore reliable and viable postal service, including Saturday delivery.